Why Wireless Communication is Critical
No Phone Lines? No Problem!
Our FastBell and Alarmnet Cellular wireless monitoring options are the clear choice for protecting your homes and businesses. Don't rely on traditional phone lines when real-time rapid response is available. A quick response from our local owned UL Listed central station can make all the difference when seconds count.
Fleenor is ready when you need us.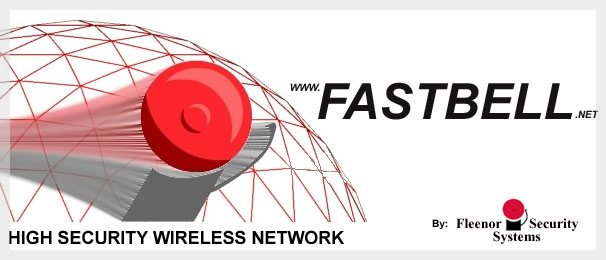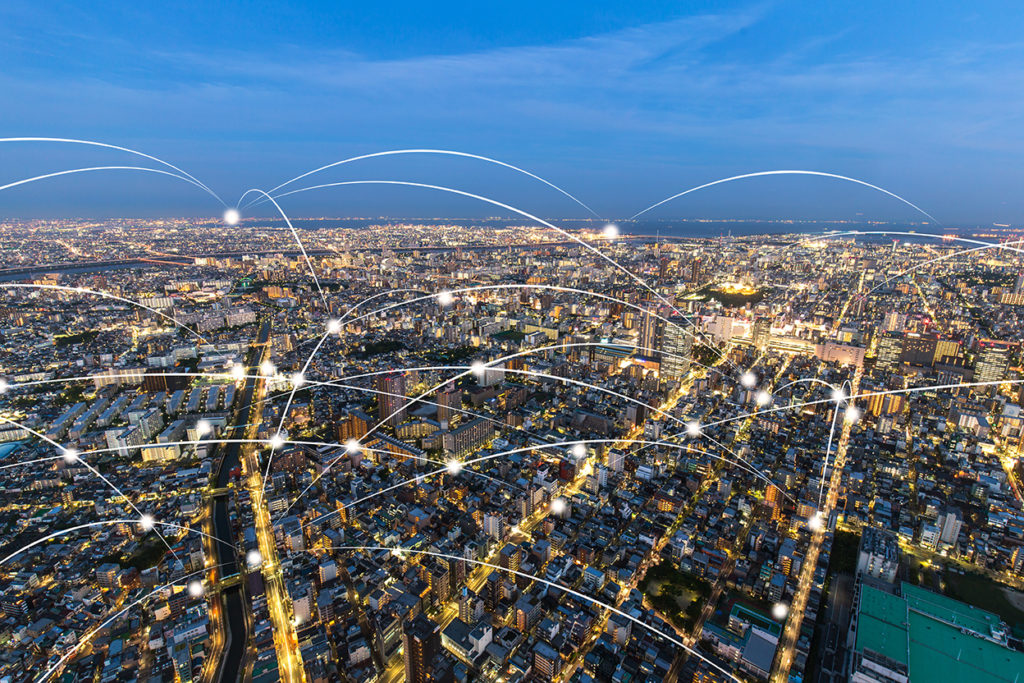 FastBell is a long-range wireless private mesh radio technology designed specifically for alarm communications. This wireless radio network allows for central station/home security system communication, wirelessly, independent of all third party service providers such as landline and wireless communication providers. Not only does it take a third party out of the service quality equation, it also allows you to have our monitoring service, even though you have made a conscious decision to forgo landline communication services for other reasons.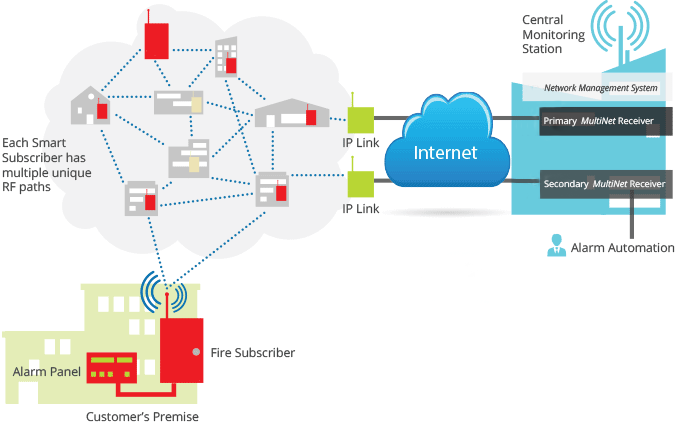 What are the Benefits of FastBell?
Wireless mesh communications networks and applications are the future of the alarm industry. FastBell is essentially a fault free signal-transmitting device, because it employs what is called "mesh topology" networking. This means that your FastBell radio has multiple transmission paths to our central station. Unlike traditional wireless networks, private mesh networks consistently deliver reliable, fast signal communications, even across large geographical areas and under extreme conditions.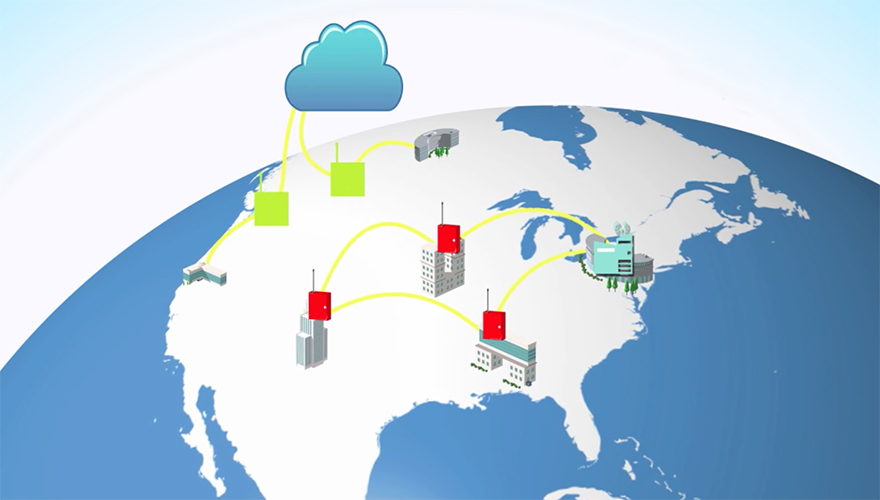 Multiple paths provide redundancy to make sure all critical event data gets through to the central station with the quickest and most accurate response possible. FastBell technology has been approved by the National Fire Protection Association as well as Underwriters Laboratories as a fire detection system signal transmitting device.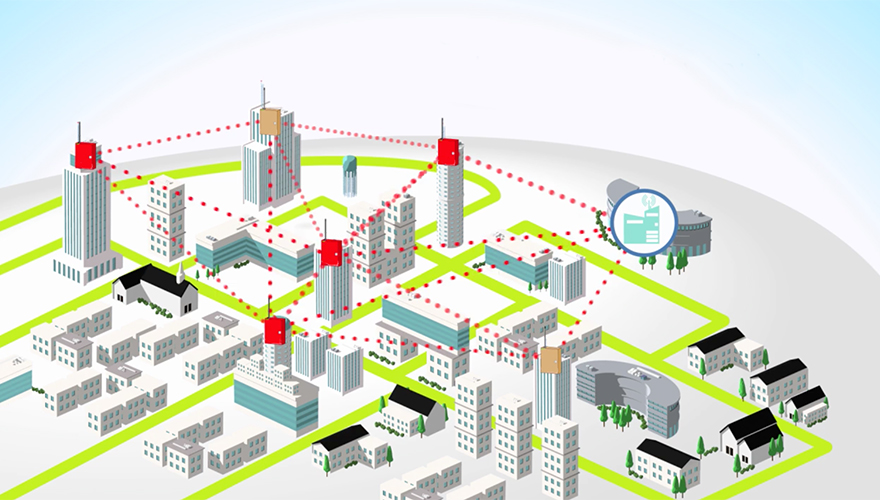 In tandem with the network's reliability, another significant benefit of the FastBell technology is its signaling speed. Because there are multiple paths and the network has self-healing capability, installed units intuitively know when and where paths can be realigned to transmit data, while self-routing communications help to smart receivers find the fastest available routes. FastBell signals from your home to our Central Station take less than 5 seconds compared to other industry products that can take up to 2 minutes.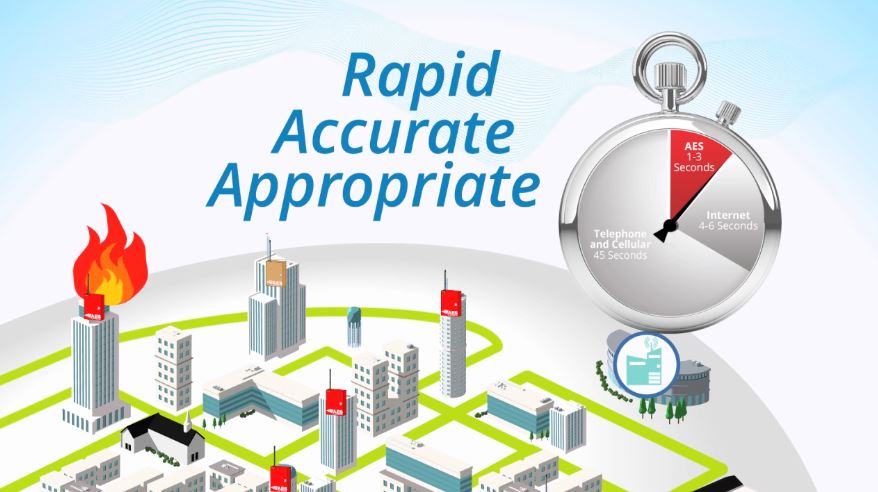 Alarmnet is a wireless alarm monitoring solution that operates on a dedicated cellular channel or in conjunction with the internet to deliver signals with lightning fast speed. The system sends signals through a secure encrypted transmission path to our local Central Station in the case of an emergency. Alarmnet communicators allow end users with compatible security systems the ability to add Total Connect remote control services so your alarm can be controlled by tablet or smartphone. Contact Fleenor to learn more about Alarmnet and Total Connect.