Choosing the correct service provider for your family and business is a critical decision. Fleenor Security Systems has successfully demonstrated since 1972 that we are a company you can rely upon. Check out a few of the reasons below to see why we deserve your business.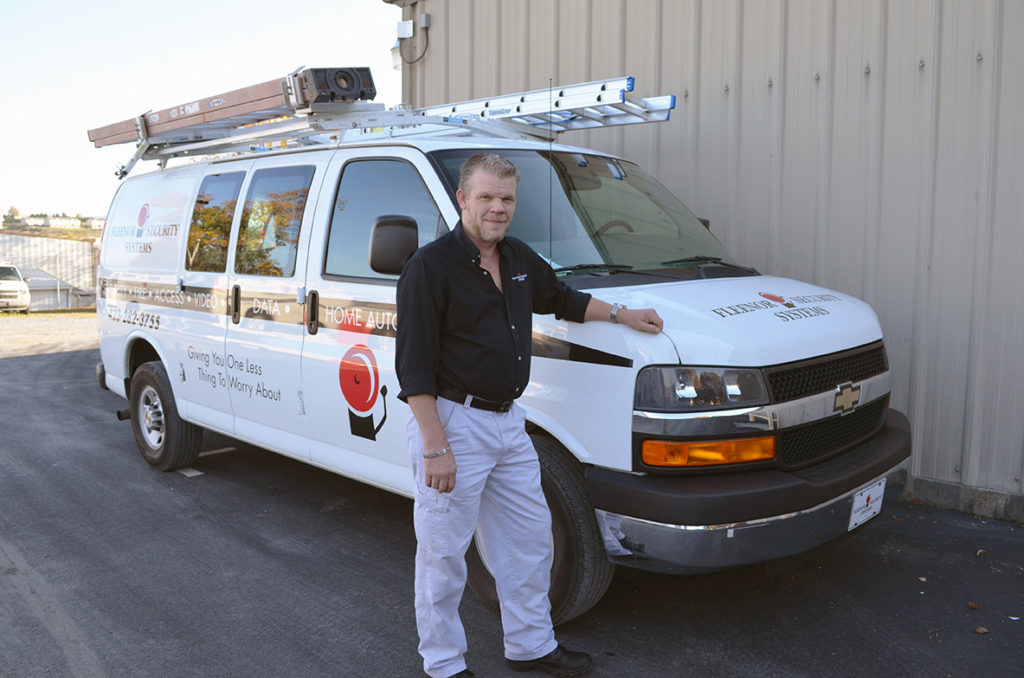 Ten Reasons to Consider Fleenor Security
We've watched as more than 21 security companies have come and gone in East Tennessee in the past 30 years. As a result, Fleenor is one of just two security providers with more than 30 years of service between here and Knoxville. Rest assured that when you select Fleenor, we'll be around when you need us.
Whether it's a single centrally monitored security system, or a multi-site IP-based video surveillance system, we have the technical knowhow to make it happen. With more than 16,000 customers ranging from residential, industrial and commercial, to medical and governmental facilities, chances are good that Fleenor has seen it before.
We've more than tripled in size over the past decade while retaining our steadfast commitment to customer service. Today, we're among the largest and fastest-growing firms in our industry, and one of the top 100 security companies in the U.S.
Our UL Listed Central Station monitoring facility is locally owned and has the best technology and redundant equipment available. Not only is our technology top-notch but all of our operators are trained and certified to high standards. You can rest well knowing the team at the other end of your system has you covered.
05: LONG TERM RELATIONSHIPS
We've been doing business with the industry's top manufacturers for the better part of a century. As a result, Fleenor is privy to the latest and best technical innovations, and we have buying power that most companies simply can't offer. These are savings we pass on to you.
A majority of our competitors are forced to use a cookie-cutter approach. Fleenor has an experienced, in-house design team capable of building custom systems that are optimized to your application. Nowadays we are called on more and more to integrate our new technologies with a customers' existing equipment. We even have our own CAD design team so that we can do as built drawings after the job is completed when required.
07: TECHNICAL SUPERIORITY
When you choose Fleenor, you are choosing an experienced staff that has read more than just the installation manual. Most of Fleenor's technicians, at a minimum, have attained the NICET and NICETII certifications, one of the industry's most comprehensive fire alarm training programs. In addition, all of our field staff receive alarm specialty technician training developed and sponsored by the Electronic Security Association. Fleenor technicians are some of the most brilliant Life Safety System consultants in the business.
Our staff is available 24 hours a day, 7 days a week, 365 days a year. We are the largest private security employer in the area, and we have one of East Tennessee's largest fleet of trucks on the road daily. We're prepared like no other to respond to your call at a moment's notice.
We are a locally-owned private company, so we don't cater to profitability expectations from shareholders. We handle our business the same way we did in 1972, offering superior service at a fair price.
Perhaps the strongest case to be made for your business is our 44+ year history of satisfied, long-term customers. We still have clients from the day we opened in 1972, which speaks volumes about the pride and care we take in our business relationships.
We believe our greatest strength is our local ownership and management. The people serving you are members of your community, so when you are in need of help, you are calling on a neighbor… literally.
I know that this is more than 10 reasons but Fleenor is always doing a bit more…