SECURE YOUR BUSINESS WITH FLEENOR
Get professional protection, 24 hours a day, from our team at Fleenor Security. Using the latest technology our systems do more than keep your business and team members safe and secure…they give you peace of mind and keep you connected to your business wherever you are. Our products are easy for team members to operate while providing the protection your business counts on.

Stay in Control
Let the experts at Fleenor help you design a system that works for you to help manage and protect your business. A well designed security systems not only protects the building, assets, and team members, but it can help with operations as well. With the correct notifications Fleenor can let you know if the business is opened outside of normal operating schedules, who opened the business, and alert you if the alarm did not get set for the night. Here are some examples of our most popular business services.
Examples of actual intrusion incidents.
Click button to view video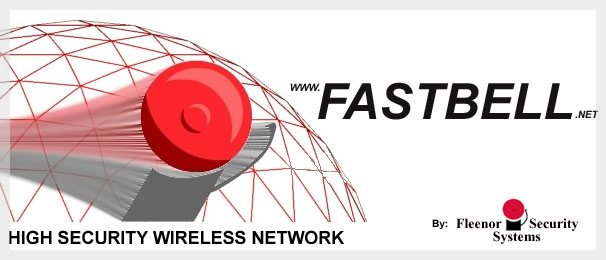 Wireless Alarm Communication
Every seconds count when protecting your business. Don't rely on outdated and unsecure phone lines for your alarm signal transmission. Rely on Fleenor's FastBell or Alarmnet wireless alarm communicators for greater security and to speed up communication time.
FLEENOR TOTAL CONNECT REMOTE SERVICES
ON THE GO AND IN THE KNOW!
Stay in the know wherever you go with Fleenor Total Connect Remote Services. Security system control, real-time alerts of business openings, closings and alarms, video viewing, and mobile control put peace of mind in the palm of your hand – helping you stay connected to your business and team 24/7. Fleenor Total Connect is all you need to turn your smartphone into a smart business!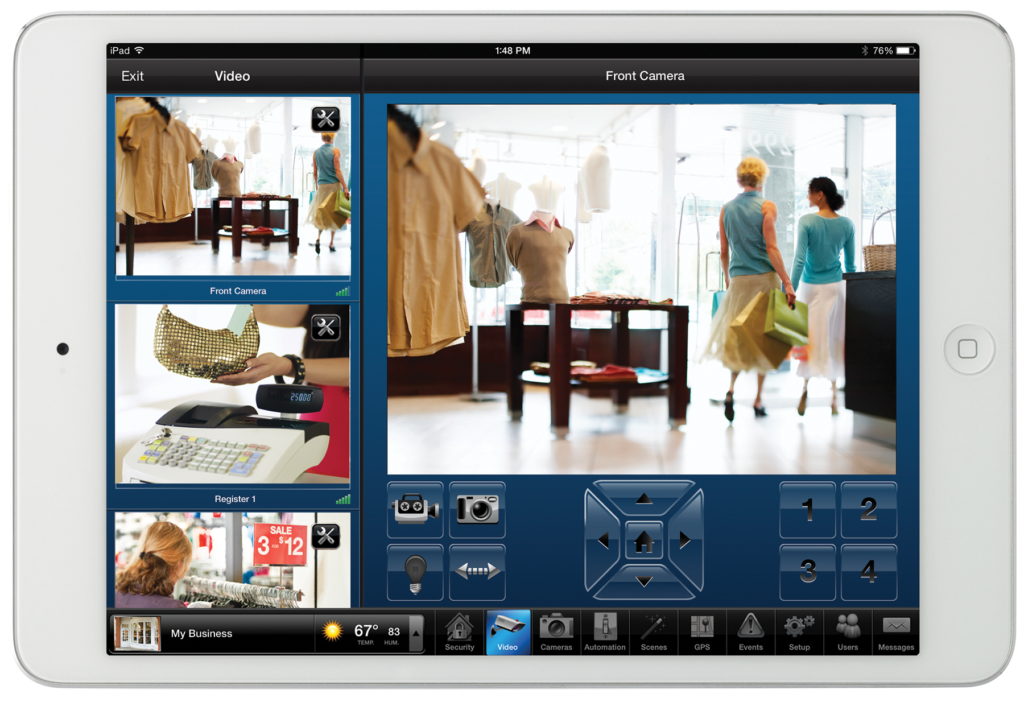 Typical Components of a Business Security System
New Technology Wireless Sensors
The next generation is here! Traditional wireless security devices normally talk in one direction, but now times have changed. With the latest SiX wireless sensors we can now receive signal strength and real-time battery status of your devices which allow customers to keep an eye on system health.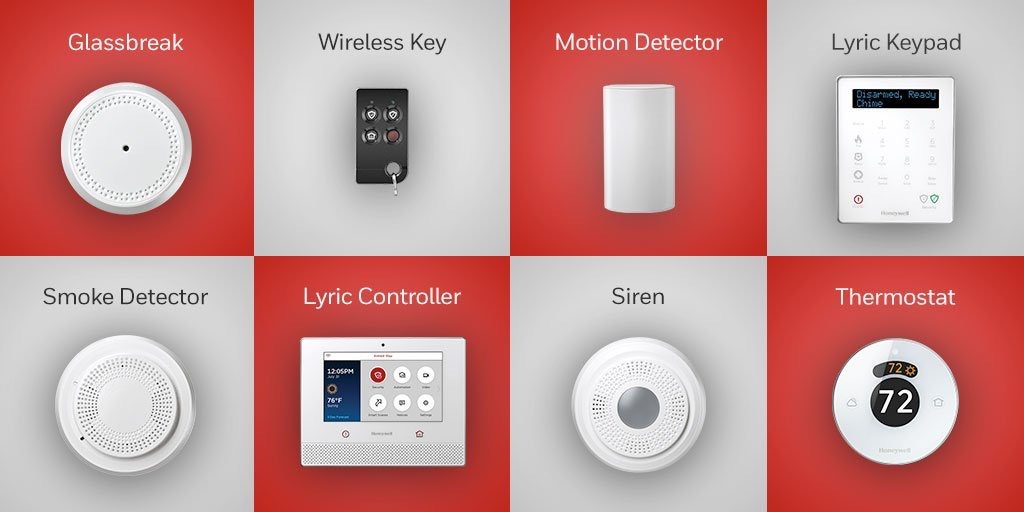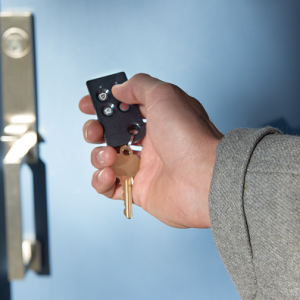 Key fobs are a great way to wirelessly control an alarm system without having to key in any user code or have access to a wall mounted keypad.
Thermostats & Energy Management
Savings. Comfort. Control.
Fleenor Security continues its tradition of excellence and quality with our customized energy management solutions. You won't believe how easy it is to save money, save energy, and make your business a more efficient, more comfortable place. Control your thermostats, lighting and more automatically or remotely while on the go via your smartphone or compatible mobile device. You'll have a greener wallet and a greener planet!