smart, safe, simple, security systems
There's a Fleenor Security system for every lifestyle, budget and need. Using the latest technology our systems do more than keep you and your family safe and secure…they give you peace of mind and can even keep you connected to your home wherever you are. Our products are easy enough for every member of the family to operate, providing a level of simplicity and convenience you'll really appreciate.

You don't operate on a fixed schedule. Why should your home? A Security and Home Control System from Fleenor Security is designed for how you really live, with a wireless connected platform that makes your home safer and more enjoyable than ever. Our systems can be designed to work only as a simple security system or can be paired with other devices to control temperature, locks, and lighting. Simply put, they're a way to orchestrate life.
Built-in Camera
The built-in camera can send you a picture when
the system is disarmed—making it a snap to stay in the know.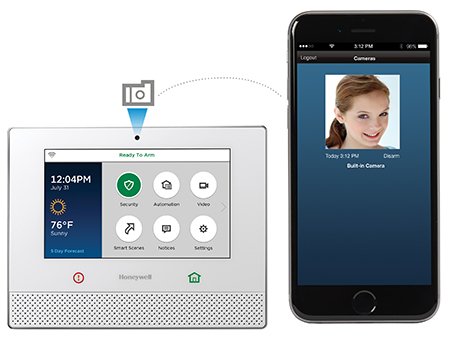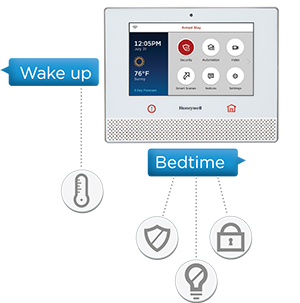 Peaceful sleep
Relax and enjoy a good night's sleep or time away from home with a security system from Fleenor. Take comfort in knowing your family and belongings are protected.
Lyric Keypad
A great addition to the Lyric Controller, the Lyric Keypad enables easy, on-premises security system control virtually anywhere in the home. The compact, versatile device is ideal for small, hard-to-fit spaces and can be mounted on walls or placed on tabletops with the optional desk kit. Sleek and stylish, it blends with any décor.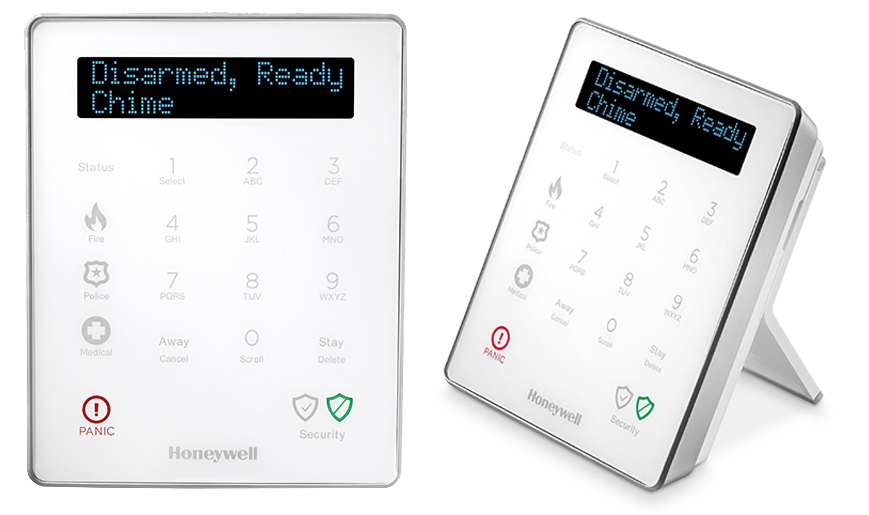 FLEENOR TOTAL CONNECT REMOTE SERVICES
ON THE GO AND IN THE KNOW!
Stay in the know wherever you go with Fleenor Total Connect Remote Services. Security system control, real-time alerts, GPS vehicle and asset tracking, video viewing and mobile control put peace of mind in the palm of your hand – helping you stay connected to your family and home 24/7. Honeywell Total Connect is all you need to turn your smartphone into a smart home!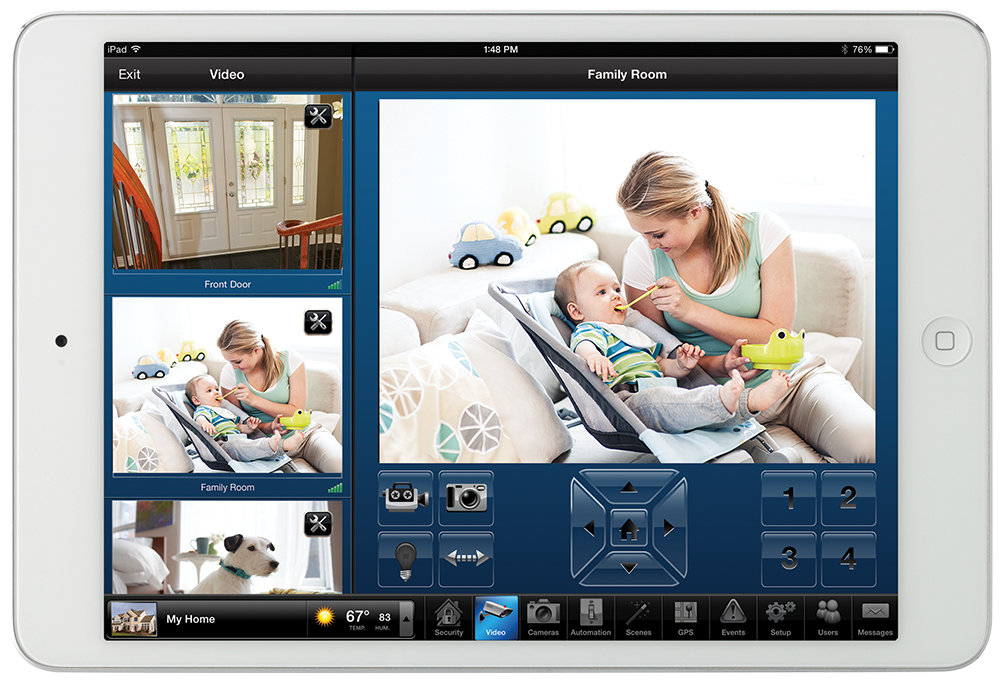 Our wireless remotes offer the features of traditional keypads with convenient fingertip control. The press of a single button lets you operate your security system, lights, garage doors and more.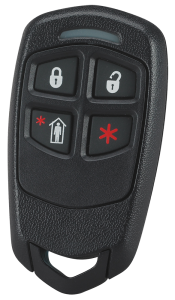 New Technology Wireless Sensors
The next generation is here! Traditional wireless security devices normally talk in one direction, but now times have changed. With the latest SiX wireless sensors we can now receive signal strength and real-time battery status of your devices which allow customers to keep an eye on system health.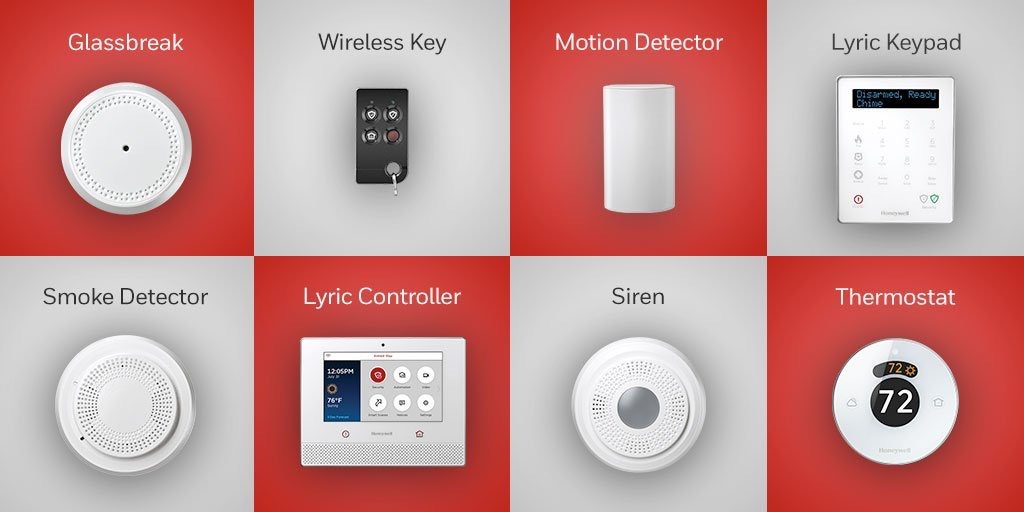 A Greener Wallet & a Greener Planet
Fleenor Security continues its tradition of excellence and quality with our customized energy management solutions. You won't believe how easy it is to save money, save energy and make your home a more efficient, more comfortable place. Control your thermostats, lighting and more whether you're at home or on the go via your smartphone or compatible wireless device. You'll have a greener wallet and a greener planet!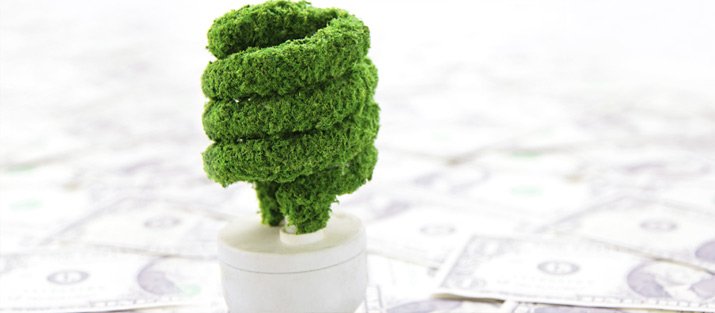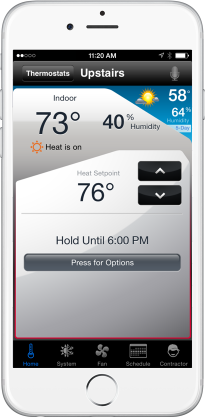 Savings, Comfort & Control
Why pay to heat or cool your home when you aren't there? Honeywell Z-Wave® thermostats can automatically adjust every time you arm or disarm your security system. Imagine the comfort, convenience and savings you'll enjoy without any change in your daily routine! You can also set scenes and schedules for energy savings and receive alerts on your smartphone or mobile device when settings are changed or if the temperature exceeds a specified range.
ANSWER YOUR DOOR WITH A SMARTPHONE
SkyBell is a smart video doorbell that allows you to see, hear, and speak to the visitor at your door whether you're at home, at work, or on the go. SkyBell gives you the control, convenience and safety you've never had before. With features including live monitoring, motion sensor, color night vision, and free live recording, Skybell video doorbells provide everything from a deterrent against break-ins to never missing another important package to keeping napping infants asleep.
A great feature of Skybell is that the end-user can remotely check doorbell activity through Total Connect Remote Services. Since it integrates easily with the rest of your security, one app saves you time!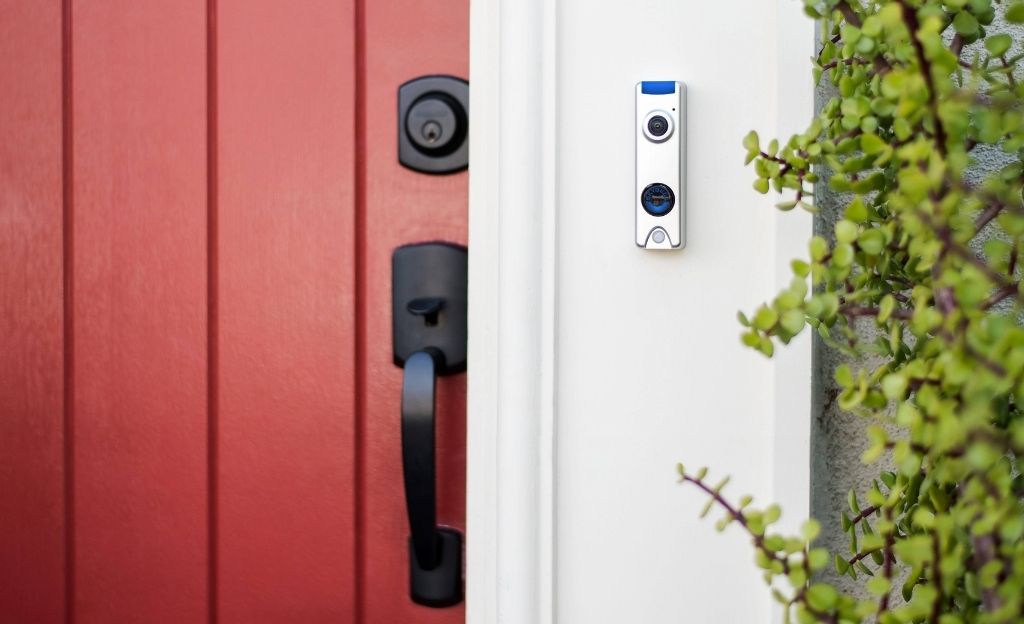 UNLOCK YOUR HOME'S POTENTIAL
Did your kids forget their keys again? Have a neighbor stopping by to drop off a package? Unlock the door from the comfort of your office—right from your smartphone or PC. You can also have the doors lock and unlock automatically whenever you arm or disarm your security system, set scenes and schedules for added safety and convenience. The possibilities are endless!