Protecting People, Property, and Resources
Fire is a serious matter and calls for a company with experience. Fleenor Security has been successfully protecting lives and property since 1972. When it comes to fire alarm systems we go the extra mile to keep NICET Certified and factory trained staff ready to meet your needs.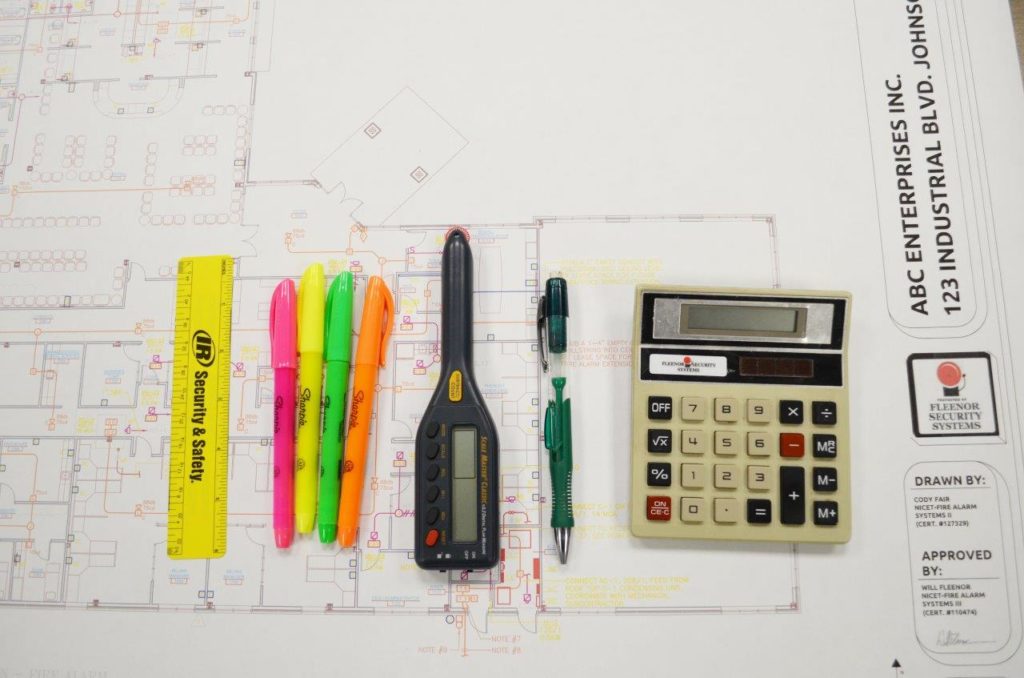 Design, Installation, and Service
For over 45 years Fleenor Security has been designing, installing, and servicing fire alarm systems across the region. We keep NICET certified staff to help ensure code compliant and trouble free fire alarm systems that are always on duty.
Typical components of a fire alarm system:
Upgrades
Combine constantly changing fire and electrical codes with the limited life span of fire alarm systems and a system upgrade may be unavoidable. To make sure you've got a fully functioning, code compliant fire alarm system, you may want to consider an upgrade if you experience any of the following conditions:
Along with our responsiveness, diligence and professionalism, another thing that sets us apart from everyone else is the fact that we've upgraded or replaced hundreds of systems that were either obsolete or malfunctioning. So, if you're looking for a team of technicians that can handle every aspect of an upgrade from design to installation, look no further than Fleenor Security Systems.
Test and Inspection Services
Fleenor Security is built on the belief that our fire inspections must be timely, accurate, and thorough. Everything we do, from the people we hire to the way we operate is all geared towards making our customers highly satisfied with their experience.
Compliance Is Not A Choice
That's why thousands of facilities trust Fleenor Security and Building Reports.
Our inspection services are powered by Building Reports' digital reporting and unique bar code technology. Fleenor Security can provide accurate and comprehensive inspections that are fully documented in compliance with regulatory standards. Third Party Verification ensures verifiable, trusted inspection results.
Your inspection report is delivered in real time and stored in a secure online database. Results are instantly retrievable 24/7 from any location for flexible property management. Fleenor Security delivers device specific reports with more detail than any other system, including: