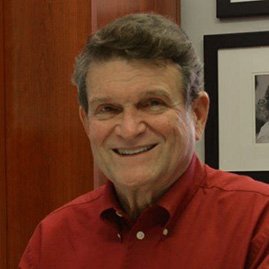 Norman Fleenor
President and Owner
Norman began Fleenor Security as a part time business in 1972, operating from his home. At the time, he was a vice-president of a local furniture manufacturing plant. He also served as the firm's Corporate pilot. Norman's entrepreneurial spirit and industry involvement has helped Fleenor Security become one of East Tennessee's largest privately-owned and most trusted security companies with thousands of satisfied Customers. Norman is a long-time member of the Johnson City Rotary and Chamber of Commerce. He has also served on the board of the Tennessee Burglar and Fire Alarm Association (TBFAA).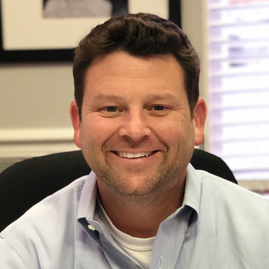 Will Fleenor
Vice President
Will was "raised" in the Industry, so to speak, and now has over twenty years of experience in all facets of the business. Since starting out as a part-time installation technician during his high school years, Will has accumulated experience in several key operating areas to include sales, data administration, customer service, and central station monitoring. In his current position as Vice-President, he has gained substantial experience in the areas of management, strategic planning, and industry relations. Will graduated from the University of Tennessee with a BS in Science. He has served on the Tennessee Electronic Security Association (TNESA) board as President in 2008 and Regional Vice-President from 2004 – 2007. During his time on the Board, the TNESA was twice awarded as the national chapter of the year by the Electronic Security Association (ESA). A current member of the C12 Group in Johnson City, Will is working hard to build a great business for a greater purpose.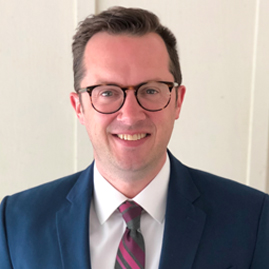 Chris Harrington
Chief Financial Officer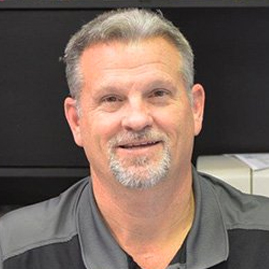 Roy Wagner
Sales Manager
Roy is an experienced sales professional who has been leading Fleenor's sales staff for over 17 years. Due to the years of Roy's experience in our industry, he is uniquely qualified to meet the distinct security needs for residential, healthcare, manufacturing, distribution and financial industries. One of his great passions is getting the opportunity to work with local churches. Roy has been recognized twice as Sales leader of the year by Honeywell Security.
During his time at Fleenor, Roy has helped the company reach the top 100 ranking as one of the largest security companies in the nation and helping Fleenor be recognized as the Tri-Cities local security provider of choice.
Prior to joining Fleenor Security Systems, Roy was a manager at Service Merchandise for over three years and Operations Manager at Fleming Foods for over 9 years.
Chuck Wright
Service Manager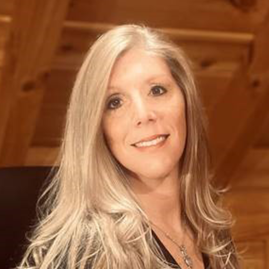 Angela Jackson
Installation Manager
Angela first joined Fleenor Security in 1993. Cross training in multiple departments allowed her to became familiar with many aspects of the industry and the company. From parts department, monitoring, accounts payable, installation scheduling and service management. Through her entire career her primary focus has been customer service. She rejoined the Fleenor Security family in 2010. As Installation Manager she and our team of installation professionals have set a goal to strive to provide quality installations with excellence in customer service.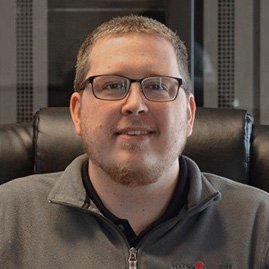 Andrew Foister
Central Station Manager
As Central Station Manager, Andrew plays a pivotal role in shaping the customer experience by addressing the monitoring needs of each individual client. With experience in many areas of the security industry, Andrew joined the Fleenor Security team in June 2013. Before coming to Fleenor, he studied Computer Science at East Tennessee State University, worked as a Computer Technician and served in a management role at several local companies. Born and Raised in Northeast Tennessee, Andrew also spent several years in Baton Rouge, LA in the technology and customer service fields, which he has over 17 years' experience.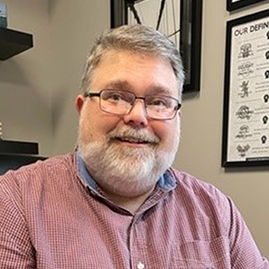 Andre Duhaime
Branch Manager – Knoxville
Andre began his career as an installer in 1990. Over the past 28 years, he has worked in almost every aspect of our industry. He has been in the field as an installer and service technician, a service and install manager, then moved into technical sales and sales manager. He currently is our Knoxville branch manager, focusing on growing our footprint within East Tennessee. Andre has extensive experience in security, access control, fire systems, and camera systems. He is building a team of professionals in Knoxville that are excited to serve the local community and area businesses.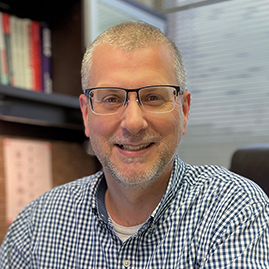 John Smith
Operations Manager – Knoxville
John has been in the security industry since 1998 and joined the Fleenor team in 2020. Having worked as a field installation technician for many years, he then transitioned into sales and eventually into operational management. In his role as Operations Manager, John is involved in supporting the installation and service teams and overall operational functions of the Knoxville branch.
John has been married to Heather since 1997 and together they have been blessed with 3 beautiful daughters, Marissa, Emma, and Isabella. They live together in the community of Powell, north of Knoxville.