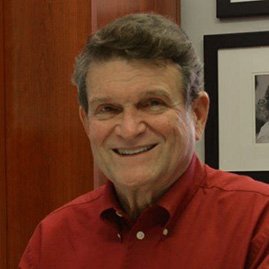 Norman Fleenor
President and Owner
Norman began Fleenor Security as a part time business in 1972, operating from his home. At the time, he was a vice-president of a local furniture manufacturing plant. He also served as the firm's Corporate pilot. Norman's entrepreneurial spirit and industry involvement has helped Fleenor Security become one of East Tennessee's largest privately-owned and most trusted security companies with thousands of satisfied Customers. Norman is a long-time member of the Johnson City Rotary and Chamber of Commerce. He has also served on the board of the Tennessee Burglar and Fire Alarm Association (TBFAA).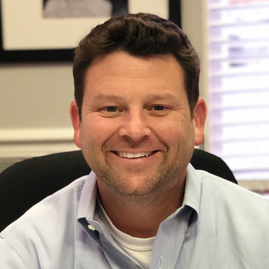 Will Fleenor
Vice President
Will was "raised" in the Industry, so to speak, and now has over twenty years of experience in all facets of the business. Since starting out as a part-time installation technician during his high school years, Will has accumulated experience in several key operating areas to include sales, data administration, customer service, and central station monitoring. In his current position as Vice-President, he has gained substantial experience in the areas of management, strategic planning, and industry relations. Will graduated from the University of Tennessee with a BS in Science. He has served on the Tennessee Electronic Security Association (TNESA) board as President in 2008 and Regional Vice-President from 2004 – 2007. During his time on the Board, the TNESA was twice awarded as the national chapter of the year by the Electronic Security Association (ESA). A current member of the C12 Group in Johnson City, Will is working hard to build a great business for a greater purpose.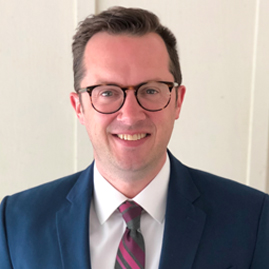 Chris Harrington
Chief Financial Officer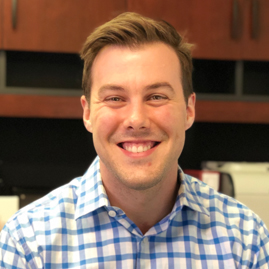 Brett Hollenbeck
Chief Operations Officer
Brett joined both Fleenor Security and the security industry in 2019. Prior to joining the Fleenor team, Brett specialized in leading teams through cultural transformation, standardizing operations to become more scalable, achieving financial goals, and strategic growth. Brett's teams have been consistently known and recognized throughout his organizations as the best. He is excited to utilize this experience to aid Fleenor Security in continuing to scale. Brett graduated from Anderson University in Anderson, Indiana with a Bachelor of Arts in Music Business.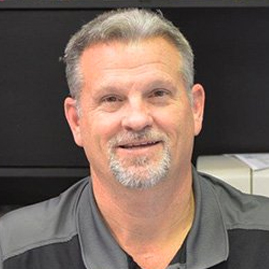 Roy Wagner
Sales Manager
Roy is an experienced sales professional who has been leading Fleenor's sales staff for over 17 years. Due to the years of Roy's experience in our industry, he is uniquely qualified to meet the distinct security needs for residential, healthcare, manufacturing, distribution and financial industries. One of his great passions is getting the opportunity to work with local churches. Roy has been recognized twice as Sales leader of the year by Honeywell Security.
During his time at Fleenor, Roy has helped the company reach the top 100 ranking as one of the largest security companies in the nation and helping Fleenor be recognized as the Tri-Cities local security provider of choice.
Prior to joining Fleenor Security Systems, Roy was a manager at Service Merchandise for over three years and Operations Manager at Fleming Foods for over 9 years.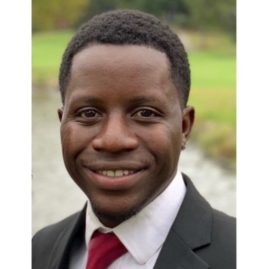 Pai Mushayamunda
Service Manager
Paidiwa Mushayamunda (Pai) has served at Good Samaritan Ministries since 2016. He first, served as the Programs & Partnerships Director and then was promoted to the Chief Operating Officer in 2019. In the past four years, he has restructured Good Samaritan Ministries' programs, donor and community partnerships and operational systems. Pai's strengths lie in Team development, strategic planning and customer relations. Originally from Zimbabwe, Africa, Pai has always been passionate about empowering people and building strong communities locally and abroad. He considers himself an adopted Tennessean, receiving his undergraduate degree from Milligan College and a Masters in Public Administration from East Tennessee State University. His greatest gift from East Tennessee is his wife, Christina and their soon to be born son.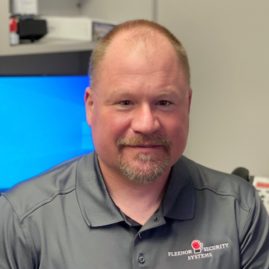 Kevin Peterman
Installation Manager
Kevin grew up in rural eastern Iowa working on farms and for a local auto/motorcycle dealership. Once out of school, he spent most of the last 25 years in the Des Moines area, working in the telecom and alarm/low voltage industry. He started as an install technician for AAA Security, and after 4 years helped start a new company, Technology By Design, from the ground up. In late 2019 Kevin moved to Eastern Tennessee to escape the extreme Iowa winters and put down roots in arguably the most beautiful place in the USA. He has spent the last year and a half working for Quillen Rehab Hospital. He is married to his wife Sarah, has a daughter, Katie, in Iowa, who has blessed him with a grandson, Jaxson. Sarah and Kevin have a dog and 4 cats. They are avid hikers, gardeners, and live music fans. Kevin's passion is still in the technology and low voltage industry, and he recognized Fleenor Security as the best company in the industry. He is honored and excited to join this team as Installation Manage in 2021.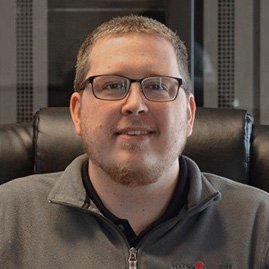 Andrew Foister
Central Station Manager
As Central Station Manager, Andrew plays a pivotal role in shaping the customer experience by addressing the monitoring needs of each individual client. With experience in many areas of the security industry, Andrew joined the Fleenor Security team in June 2013. Before coming to Fleenor, he studied Computer Science at East Tennessee State University, worked as a Computer Technician and served in a management role at several local companies. Born and Raised in Northeast Tennessee, Andrew also spent several years in Baton Rouge, LA in the technology and customer service fields, which he has over 17 years' experience.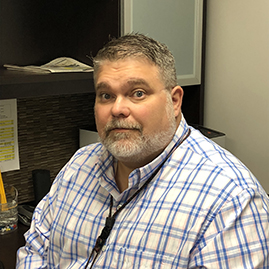 Andre Duhaime
Branch Manager – Knoxville
Andre began his career as an installer in 1990. Over the past 28 years, he has worked in almost every aspect of our industry. He has been in the field as an installer and service technician, a service and install manager, then moved into technical sales and sales manager. He currently is our Knoxville branch manager, focusing on growing our footprint within East Tennessee. Andre has extensive experience in security, access control, fire systems, and camera systems. He is building a team of professionals in Knoxville that are excited to serve the local community and area businesses.